"

Occasionally a new piece of music touches me so deeply that (even after just one hearing) it haunts me for days. Ron Warren's piano solo, Distances Between is one such composition. The appeal lies deeper than its lyricism, intricate cross-rhythms and elegant construction; for me, this piece has its roots in the bedrock of music, nature, and humanity. My Google search for the piece and its composer led me to Ron Warren and his recordings and compositions for the Native Flute. As a Western, classical pianist who has no Native American DNA, I was surprised that Ron's Native Flute music evoked the same sense of "home" in me as his piano composition." - Rhonda Rizzo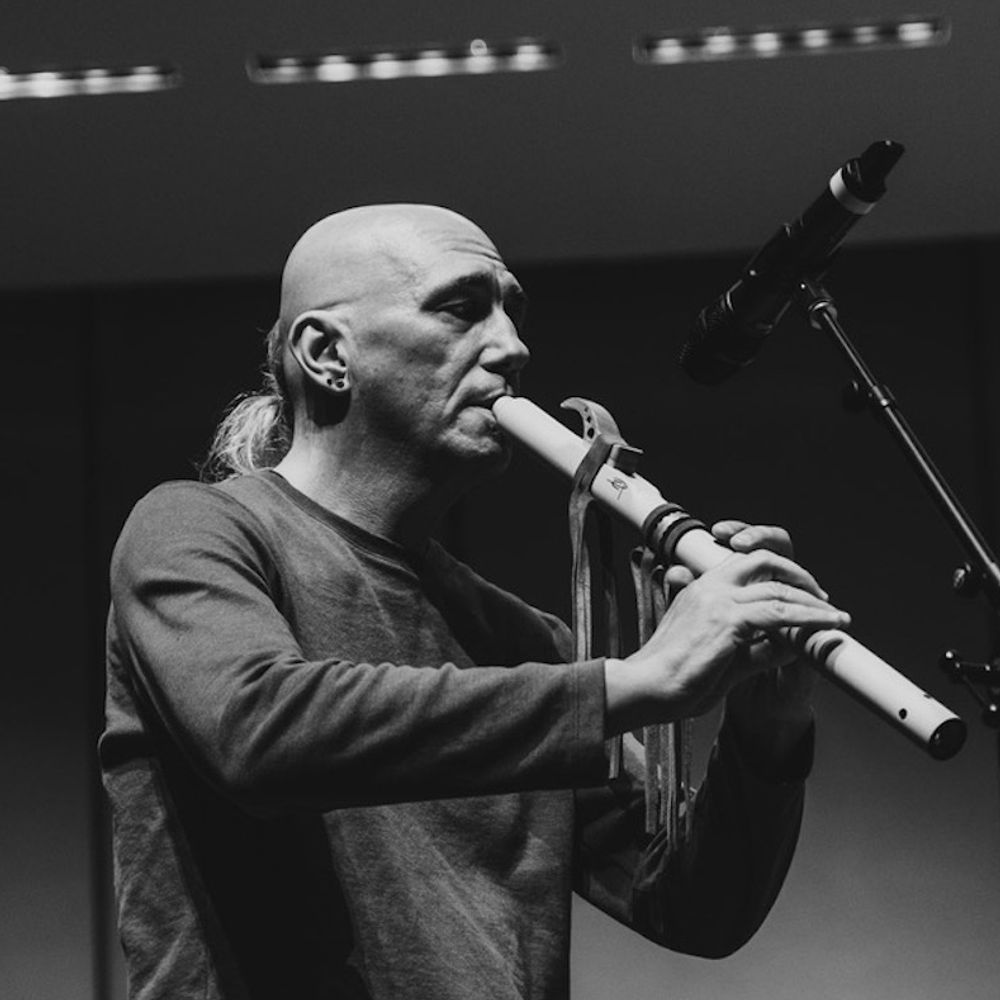 Ron Warren (Echota Cherokee) is an innovative Native American flute player as well as an accomplished song writer, composer/arranger and music/cultural educator.
Honored with numerous Native American Music Award nominations, Ron's work has also been supported by the National Museum of the American Indian, the Music Omi Foundation, the First Nations Composers Initiative, and has been featured on NPR, CBC, Pacifica Radio, and many other media outlets.  His music has been used in several documentary films including a series on Native Repatriation issues produced by the Smithsonian Institute.
His current projects include Lunas y Agua, a set of thirteen structured improvisations, notated as graphic scores, that celebrates events and encounters during each of the Lunar Months of a full year near his home in Florida.
Ron's most recent composition is a large scale solo piano piece titled The Way of Mountains and Desert. Commissioned by concert pianist Paul Barnes, it is scheduled for performances throughout the country and abroad during the 2022-23 season.
Press photos